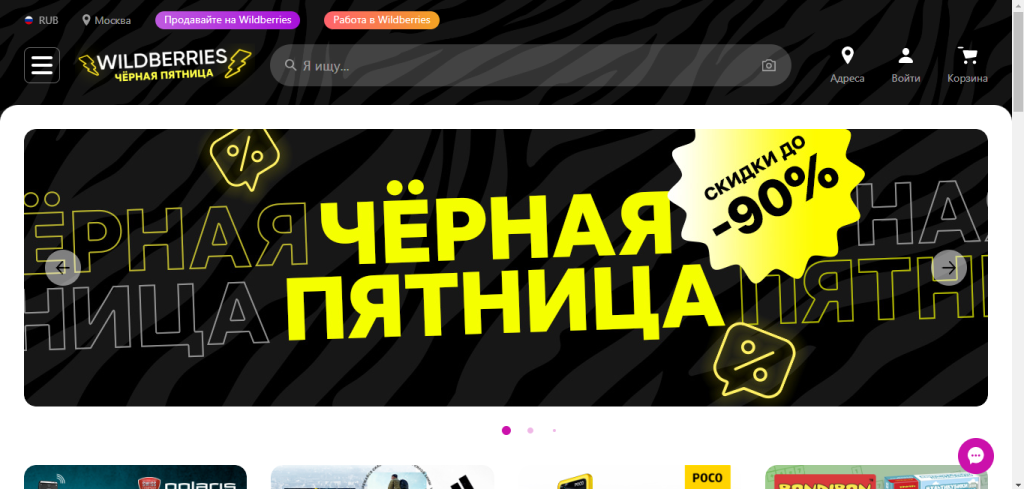 Website: https://www.wildberries.ru/
Telephone: +7 926 179 98 00
Address: Moscow region, Leninsky district, Milkovo village, possession 1
About company:
Wildberries is one of the largest online stores of fashionable clothes, shoes, accessories, cosmetics, which has been in existence for 12 years! From year to year we continue to develop, expand the geography of our presence and improve the quality of service to please you every day!
OOO "Wildberry" – manager: Bakalchuk Tatyana Vladimirovna (TIN 507203757508). TIN 7721546864, PSRN 1067746062449. OKPO 79490869, registered on January 17, 2006 at the legal address 142181, Moscow Region, Koledino, ter. Industrial Park Koledino, 6 building 1. The amount of the authorized capital is 10,110,000 rubles. Status: valid since 01/17/2006.
Previously, LLC "Wildberry" was located at the address: 142715, Moscow region, Leninsky district, Milkovo village, vl.1.
The company has been operating for 16 years 6 months, from January 17, 2006 to the present. In the extract of the Unified State Register of Legal Entities, the founders indicate 2 individuals. The main activity of "Wildberry" is retail trade, carried out directly with the help of the information and communication network Internet and 49 additional types.
Registered with the tax authority Interdistrict Inspectorate of the Federal Tax Service of Russia No. 5 for the Moscow Region since January 29, 2021, assigned to KPP 507401001. PFR registration number 060036058532, FSS 771601702350421.