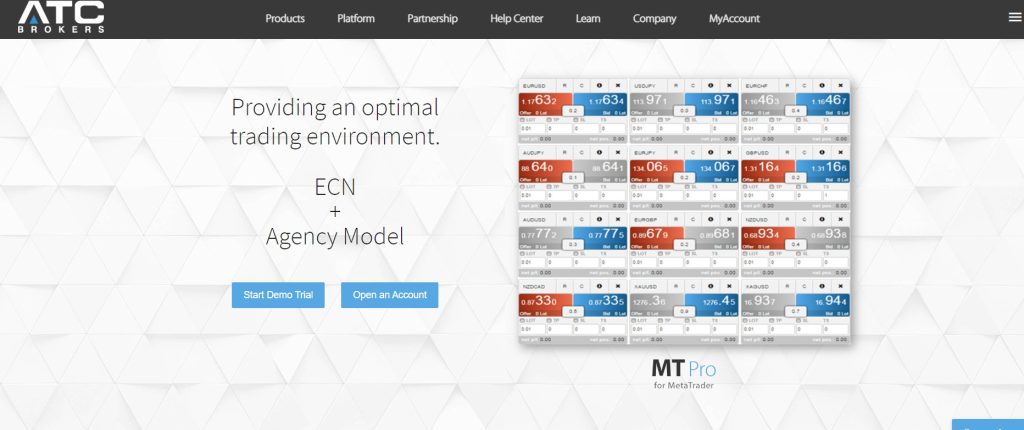 ATC Brokers is an ECN brokerage firm offering access to trade Forex, CFDs, Metals, Cryptos, Indices, and Commodities trading products.
The company does not act as a counterparty to any of its clients and operates in an agency model with ECN aggregation and competitive pricing through top-tier banks.
In addition, ATC Brokers develops a range of solutions for various trading purposes including liquidity providing and institutional trading, as well as vast opportunities for professional traders. Also, the broker offers tools to manage multiple trading through MAM accounts that bring custom software solutions.