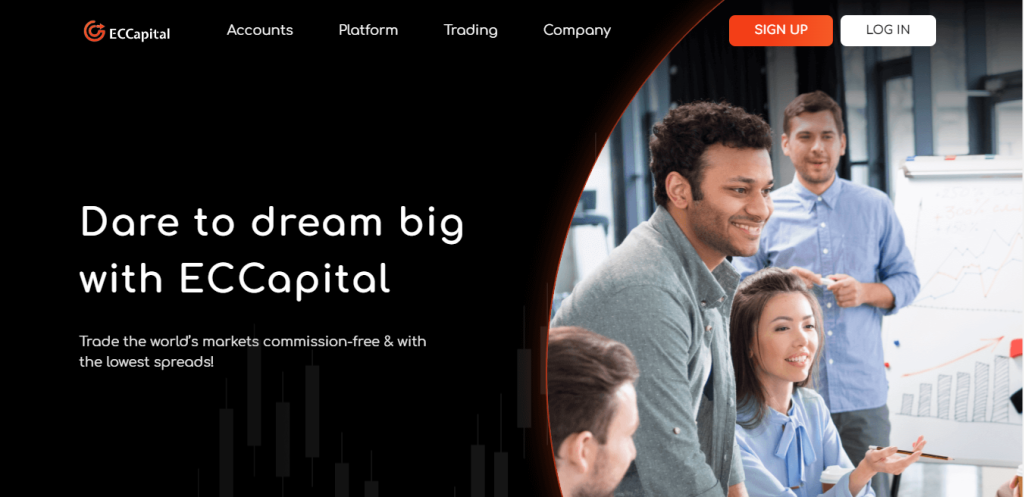 Website: https://eccapitals.com
Phone: +442070971120
Address: First Floor, First St Vincent Bank LTD Building, James Street, Kingstown, St Vincent and the Grenadines
About company:
As one of the most well-known firms, we specialize in leveraged trading, which allows you to profit from increasing and falling prices in FX, indices, commodities, stocks, and cryptocurrencies. We're here to help you discover independence in the financial markets, whether you're a seasoned trader or a total novice.
ECCapital's executive team has extensive expertise in banking, trading, and financial technology and is dedicated to assisting our clients in succeeding in the financial markets.
ECCapital acknowledges the importance of compliance with all relevant laws, rules, regulations, policies, and standards. ECCapital is committed to having strict management discipline and first-class controls in our compliance environment. As a registered entity, ECCapital is required to meet strict financial standards, including capital adequacy and audit requirements. Furthermore, ECCapital keeps client funds in client-segregated accounts in top-rated banks.