Event agency "Hungry Wolf" reviews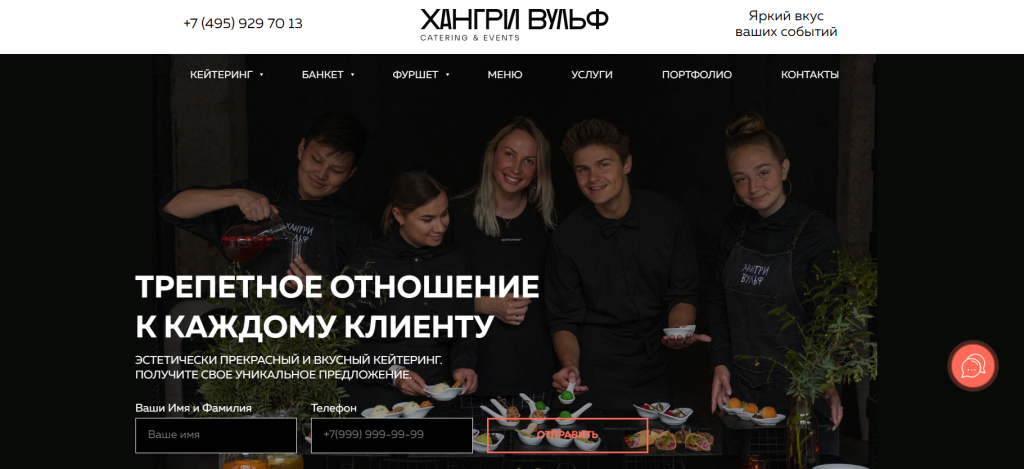 With care and love for clients, the agency creates the most atmospheric events. The kind that every guest remembers. A wedding or birthday, corporate event or business meeting will be thought out to the smallest detail. The agency team will take care of all stages of preparation and implementation – from concept creation to implementation of the most daring ideas.
And, of course, they will take care of beautiful and tasty dishes for guests, because Hungry Wolf is not only an event agency, but also one of the best catering companies in Moscow.
Our business was created from the desire to feed people deliciously, to create immersive events in beautifully designed spaces. We cook from fresh ingredients and support the philosophy of healthy food and conscious consumption. Hungry Wolf is all about promoting honest cuisine and providing quality service.
We come up with atmospheric events where everything is important: place, time, decor, furniture and interior items, dishes, textiles, program, music, tastes and aromas. Our task is to immerse guests in another world for several hours, where they can relax, unwind and switch their attention for some time from everyday thoughts.
Hungry Wolf's portfolio is constantly updated with interesting projects that are based on deep meanings. It is this immersion in the activities and character of our customers that allows us to create unique events every time and sets Hungry Wolf's approach apart from the competitive market.