Notarius Shaykevich Maria Leonidovna reviews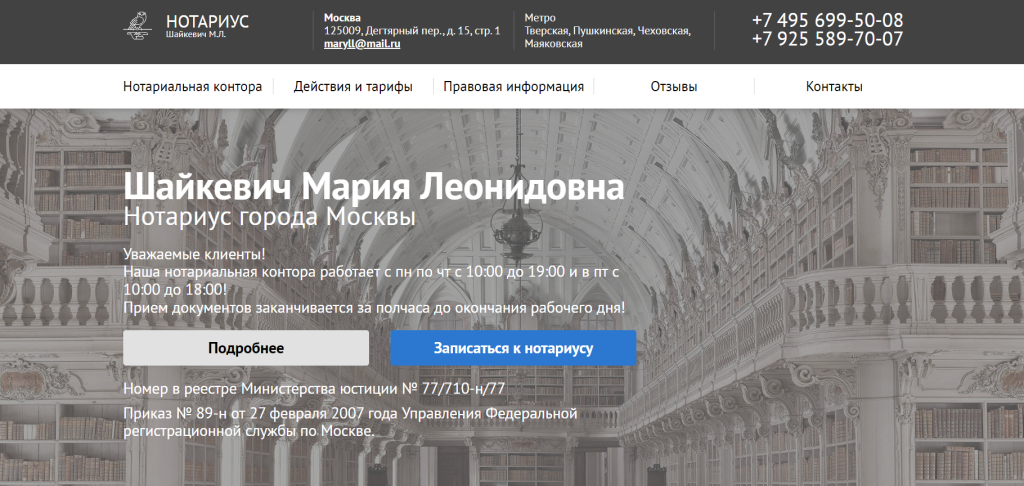 The notary office is located in the Central Administrative District of the city of Moscow on Degtyarny Lane, house 15, the building 1 (5 minutes on foot from the metro station Pushkinskaya, Tverskaya, Chekhovskaya). In our notary office you can perform the entire list of notarial actions provided for by the legislation of the Russian Federation, including: conclude a real estate transaction, assure copies of documents, issue a power of attorney, apply for the departure of children abroad, draw up a testament, draw up a contract of sale Fields to LLC, add money and securities to the notary deposit, provide evidence (including correspondence and inspection of the site on the Internet), as well as open an inheritance case to the property of citizens (testers) living in the city of Moscow.
In our notary office, friendly employees will carefully react to each visitor, competently draw up documents, explain the requirements of the laws and legal consequences of notarial actions.