Event agency Zavas-Event reviews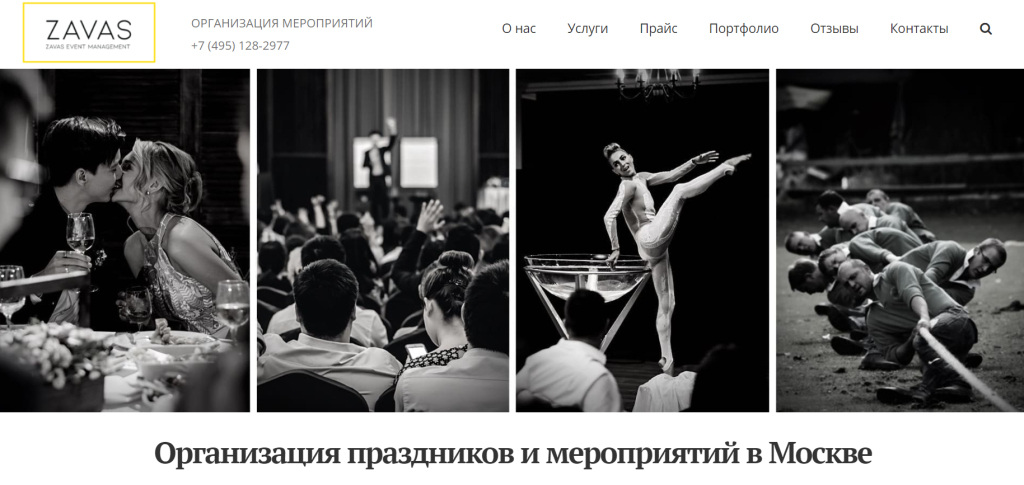 One of the best event agencies in Moscow creates stylish and emotional holidays, and each of the specialists has an international professional education in the field of event organization. You can entrust the team with a wedding and birthday, corporate event and team building – exclusivity, atmosphere and great mood are guaranteed!
We hate templates, each holiday is unique and has its own unique scenario. We don't cling to the past, we easily abandon outdated formats and master new ones. At the same time, we know and honor the holiday "classics" very well: if you want a toastmaster with a button accordion, there will be a toastmaster with a button accordion and an ensemble of spoon-balalaika players to boot! But in our signature original interpretation:) Do you need it urgently? We will prepare the event within a few days. Need a budget? We will adjust the estimate to suit your capabilities. At the same time, the quality of the holiday organization will remain at the same level. We'll just creatively adjust the script especially for you. The artists are your favorites. Design – dream, and we will turn it into reality. Venue – at any venue in the country; there are no borders in our festive universe!