Notary Korneev Mikhail Valerievich reviews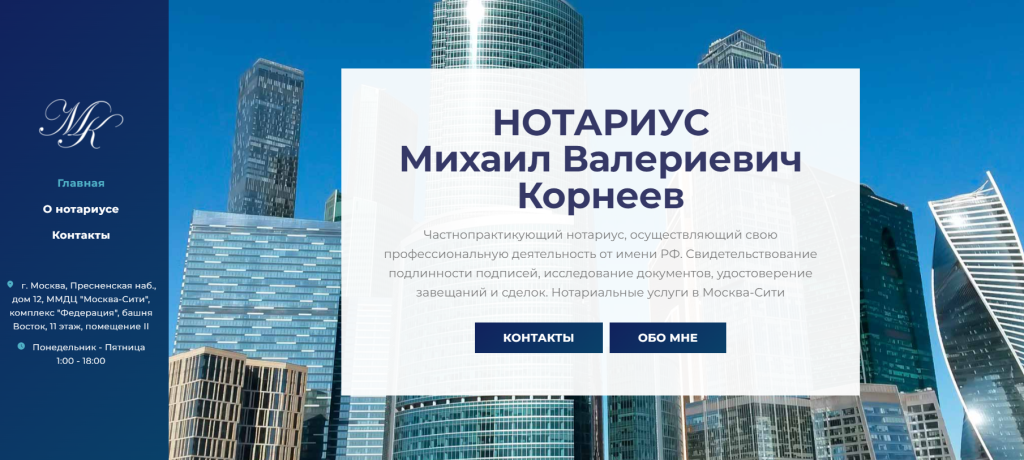 A private notary who carries out his professional activities on behalf of the Russian Federation. Authentication of signatures, examination of documents, certification of wills and transactions. Notary services in Moscow City.
Main activities include:
– Certification of real estate transactions;
– Registration of inheritance;
– Conclusion of marriage contracts and property division agreements;
– Registration of legal entities and individual entrepreneurs;
– Certification of copies of documents and extracts from registers.
Contacts:
+7 (495) 137-76-67
http://notarycity.ru
Moscow, Presnenskaya embankment, building 12, MIBC "Moscow-City", complex "Federation", Tower East, 11th floor, room II